Acitalan15
Happy Thanksgiving everybody! Well unless you're not from the United States…so in that case happy normal Thursday! My grandmother lives in El Paso, Tx so it's become a tradition that we go every year and celebrate Thanksgiving with her. So this week I'm going to change it up a bit and review a cupcake shop located in El Paso, Tx.
My aunt told of me of cupcake shop that a lot of her co-workers raved about. The place is called Bake Me Happy. When she told me the name, I knew I had to try it! I mean, how could you not appreciate such a clever play on words! It's located on the Eastside of El Paso on Montwood.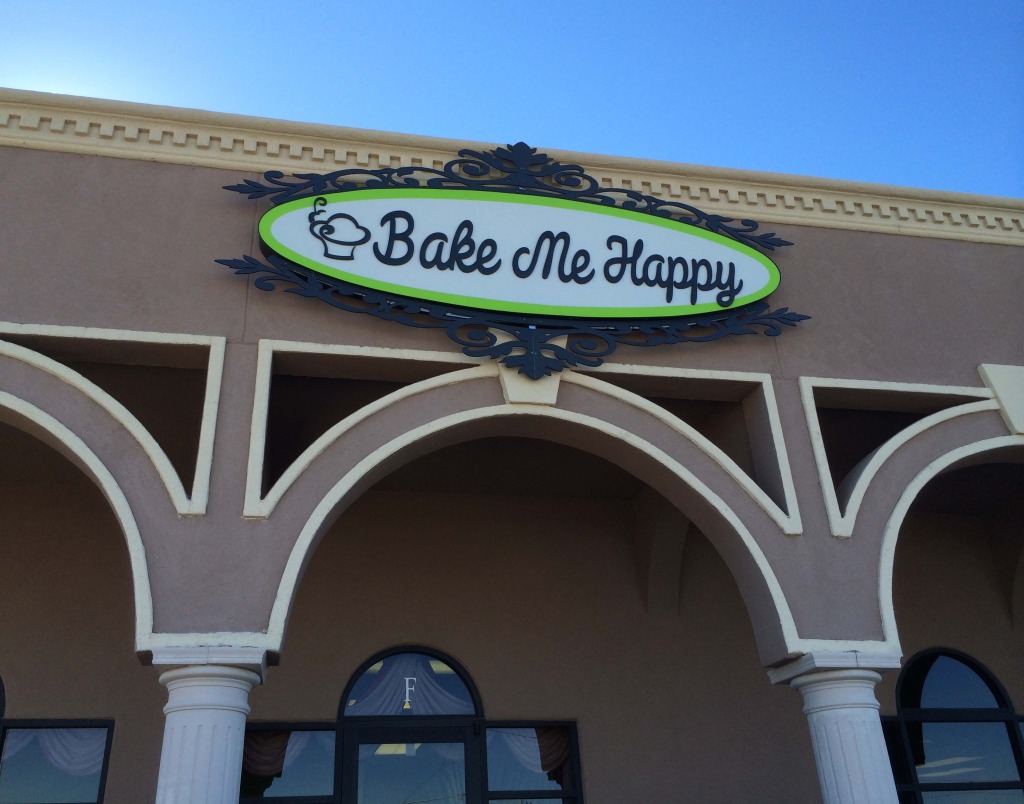 So the owner of this place has come up with all the recipes on her own. She only makes a certain amount of cupcakes everyday and once she runs out, she closes the shop. Most other cupcake shops will bake more batches, but she only sells what she makes in the morning. Like most other cupcake shops though, she does bake a variety of different flavors that vary depending on the day of the week.
The flavors I tried were Plain Jane (basic), Lady Bug (favorite), and El Paso Cream Pie (different). (To see how I choose my flavors click here)                                                                        
The Plain Jane was just a plain vanilla cupcake with vanilla buttercream frosting.
The cake had a very soft texture. It was the kind that would crumble in your mouth after you took a bite. The frosting was a little too sweet in my opinion.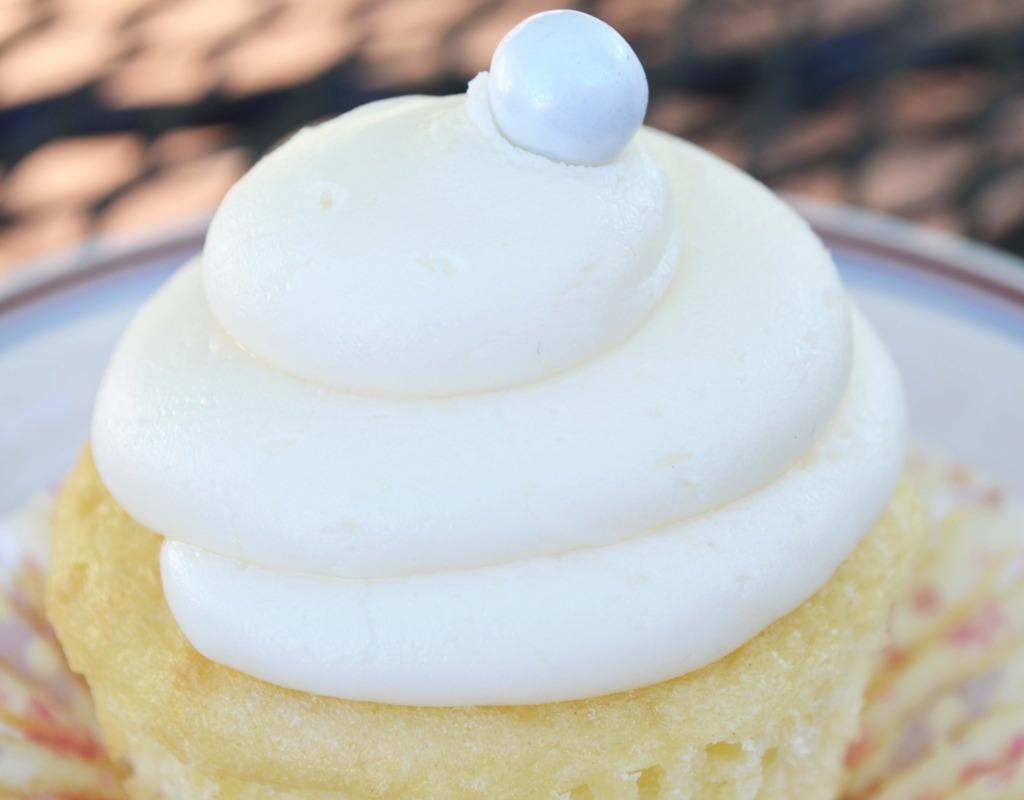 Considering this cupcake was just plain vanilla, I think it was pretty good. If you're looking for a lot of flavor though, I wouldn't really recommend this one.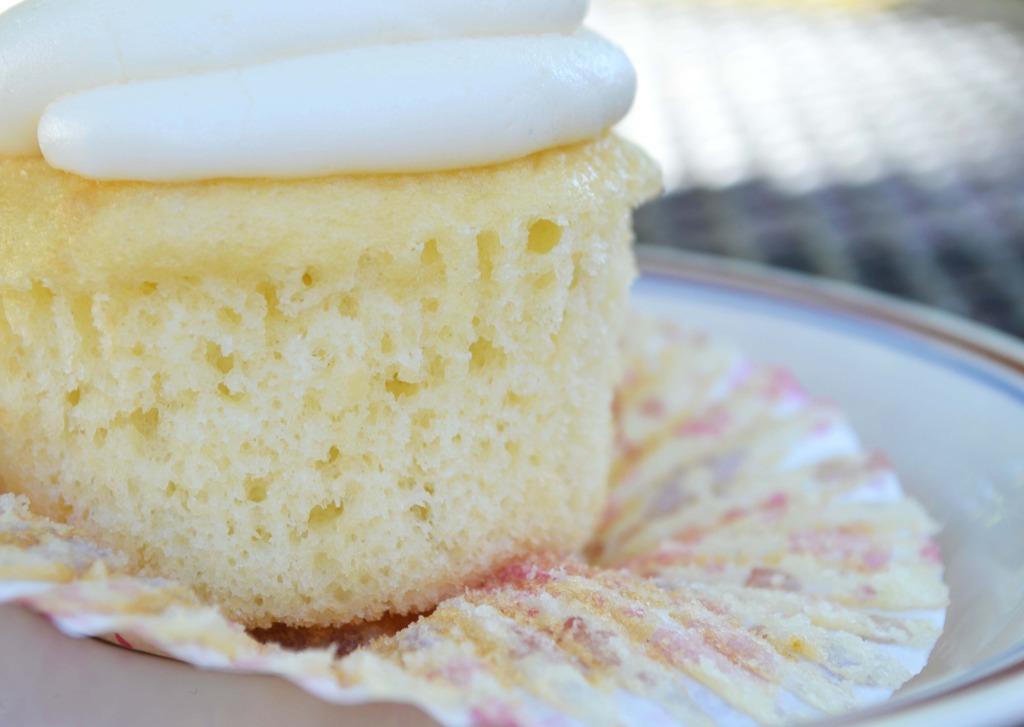 The Lady Bug was a red velvet cupcake with cream cheese frosting.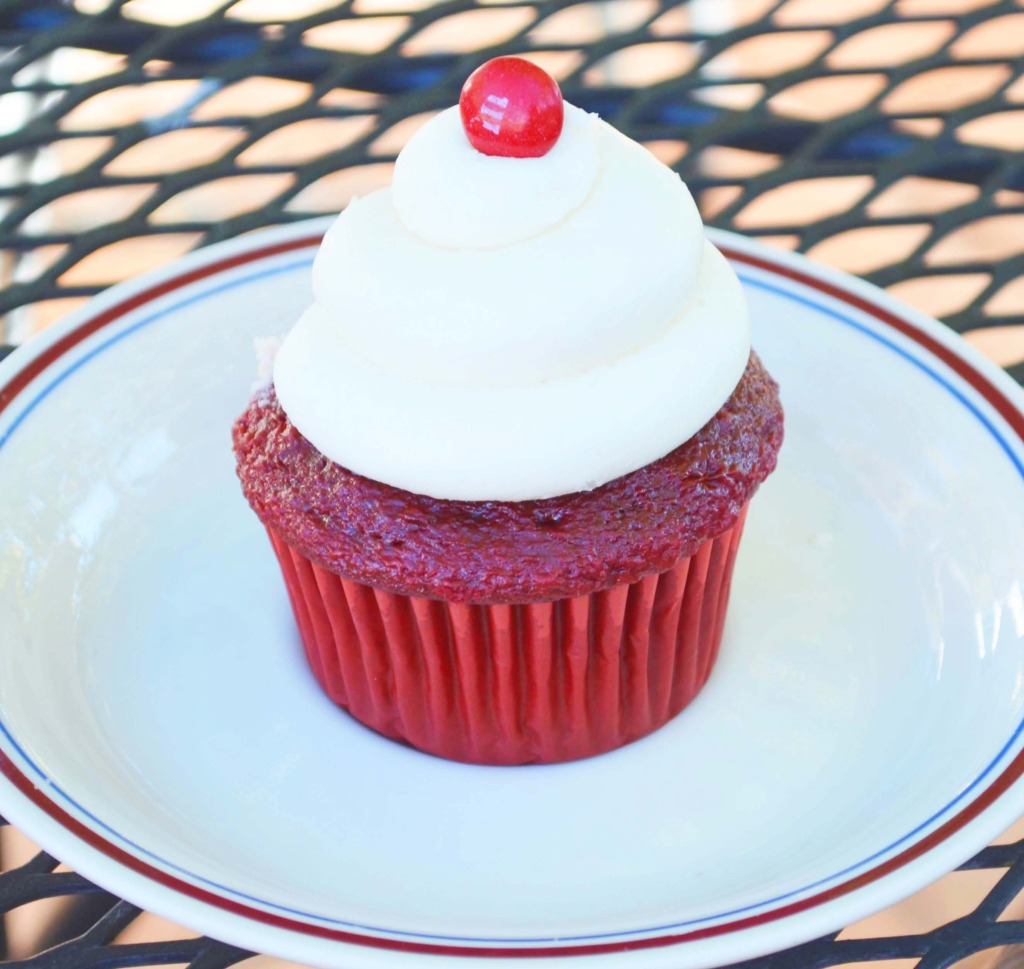 Inside the cupcake were mini chocolate chips, which I thought was a cute touch. Once you bit into the cupcake, it really did look like a ladybug.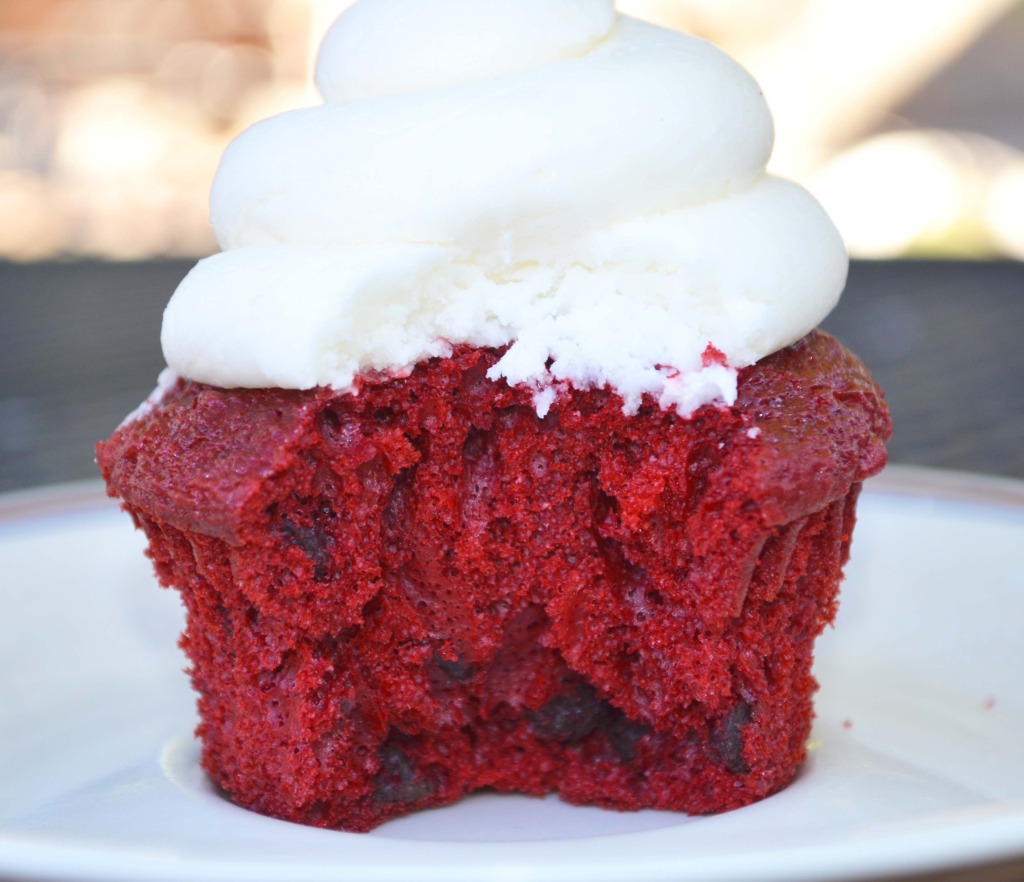 The chocolate chips did add a lot of flavor to the cupcake though, and they kind of overpowered the Red Velvet flavor. But that was really the only problem I tasted with this cupcake.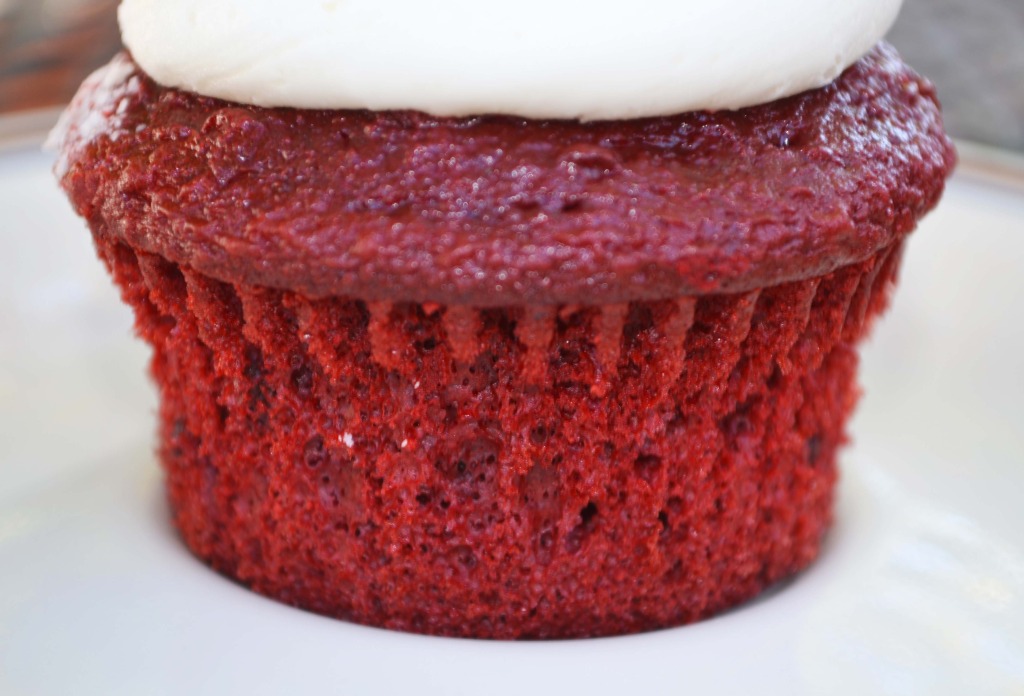 The El Paso Cream Pie was a chocolate cupcake filled with Bulvarian creme.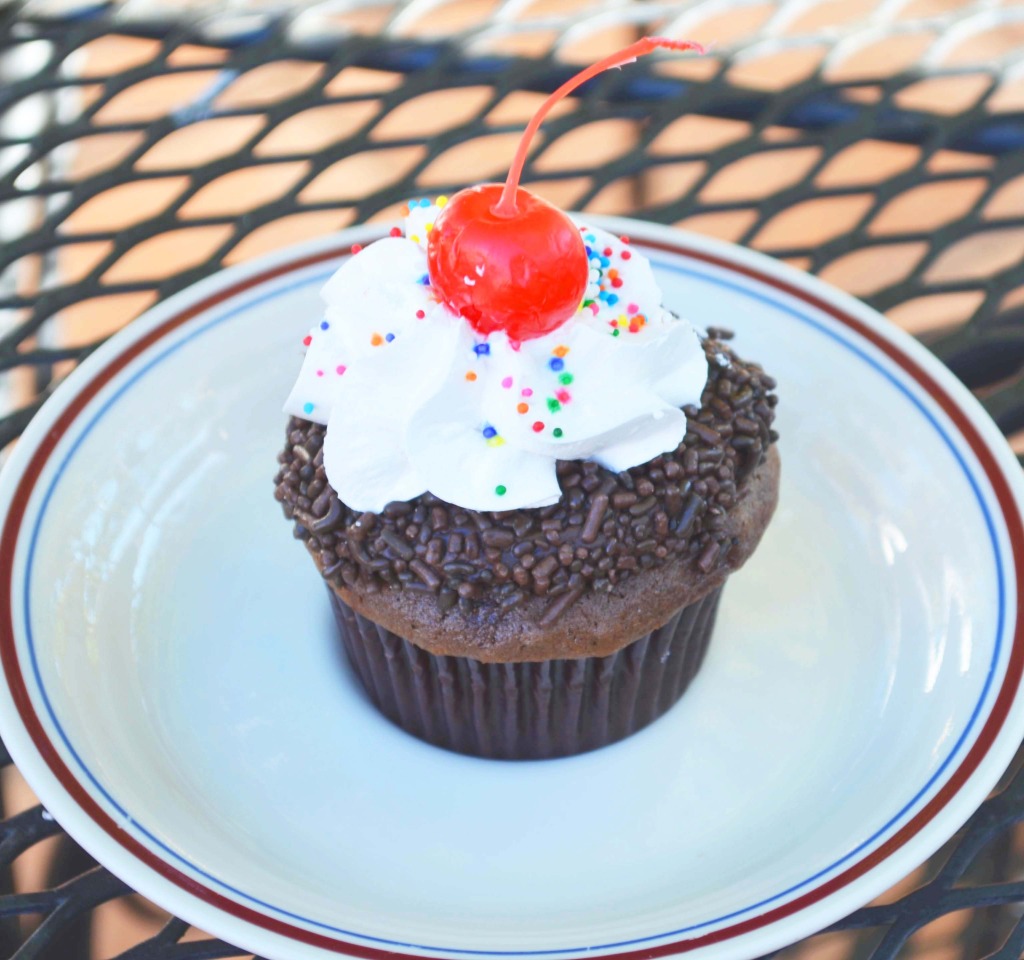 The frosting was ganache with whipped cream on the top.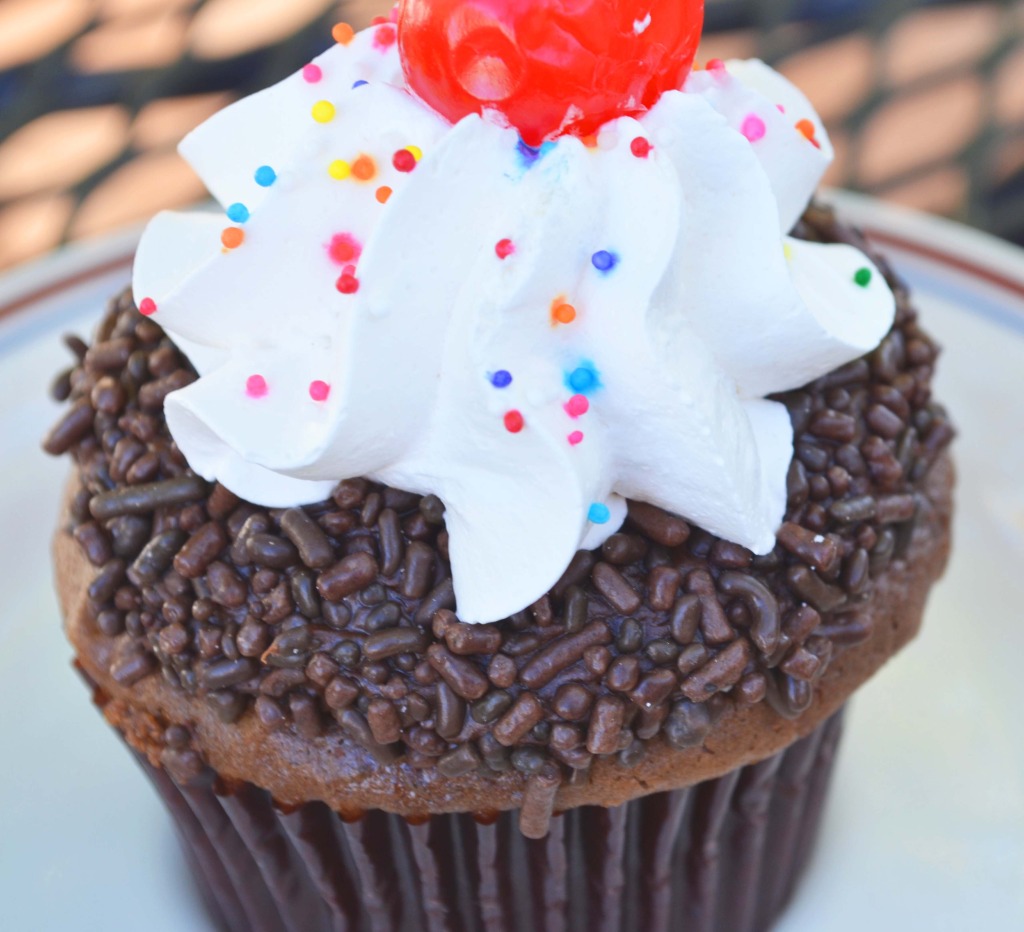 This one was very interesting, but I did like it. I liked the idea of whipped cream on the top. I thought it added a different dimension to the cupcake. The cake portion had the same texture as the Plain Jane cupcake. I would have to say that most of the chocolate flavor came from the ganache and the sprinkles.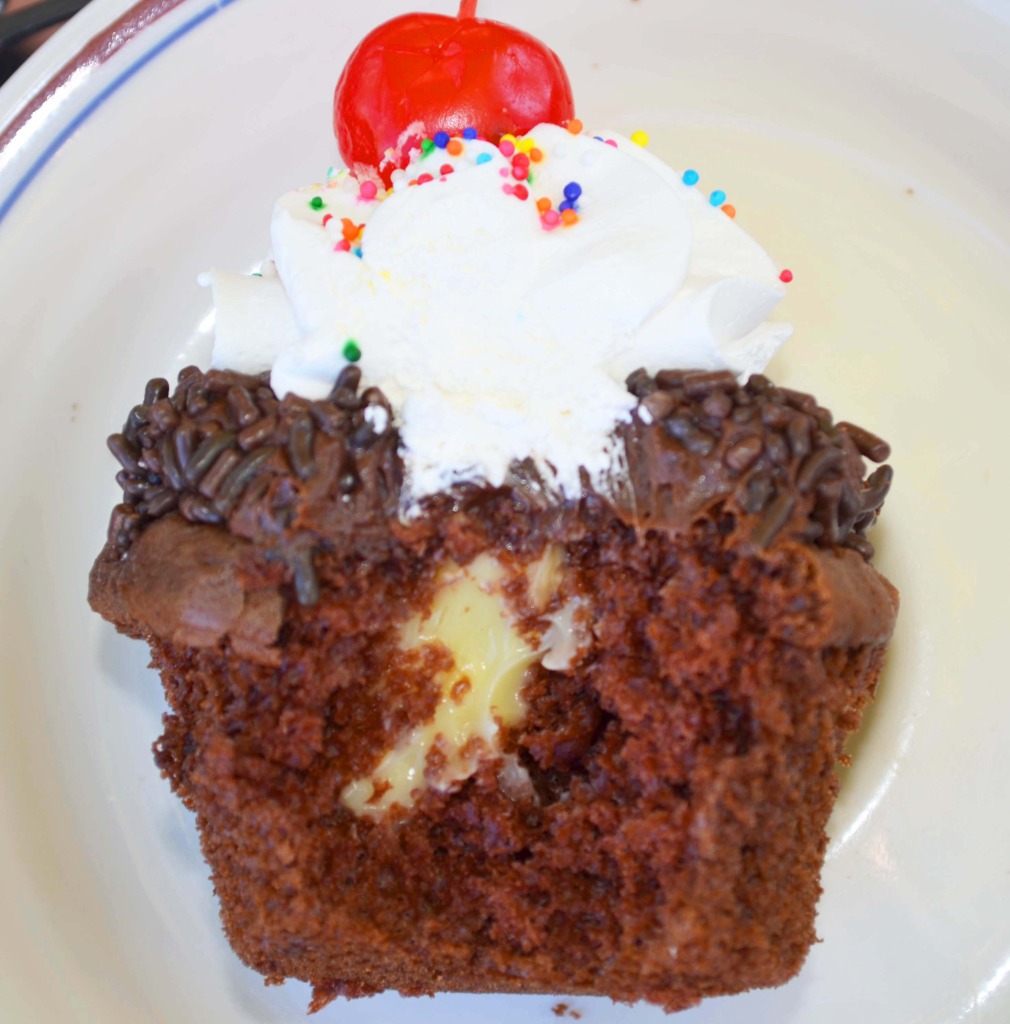 (We had some proportion difficulties so this little guy couldn't stand on his own. That's why he's lying down.)
Overall, I thought this place was definitely interesting. I liked the fact that these cupcakes were a lot smaller than most other cupcakes I've bought. They weren't overwhelming and packed with sugar. All the different combinations were intriguing and I would definitely like to go back and try more of their flavors.